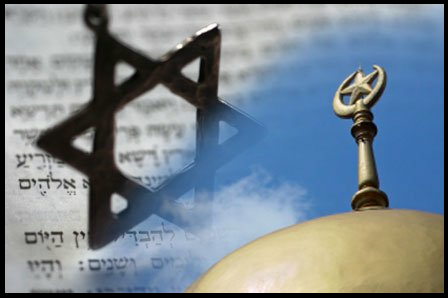 Muslim and Jewish Common Issues
With Rabbi Debra Landsberg & Dr. Timothy Gianotti
This introductory 4-part series will discuss:
infant circumcision
ritual slaughter
marriage
modesty/dress
with respect to their history, spiritual and cultural meanings, and the impact of political trends on their observance by Muslim and Jews in Canada and elsewhere.
Rabbi Debra Landsberg is the Rabbi at Temple Emanu-El.
Dr. Timothy Gianotti is a professor of Islamic Studies.
Dates: Wednesdays April 11,18,25 - Please note: the planned May 2nd lecture has been cancelled
Time: 9:30 am
Location: Temple Emanu-El (120 Old Colony Road, North York)
Admission: Free
Registration is required.  Please call the Temple Emanu-El Office at (416) 449-3880 to register.
Print This Post