Understanding the Qur'an's Style, Narrative Structure and Running Themes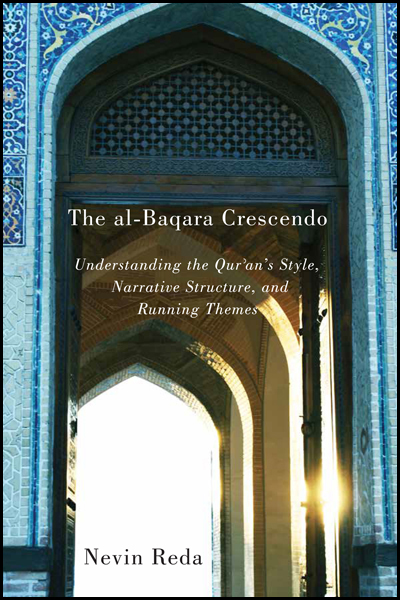 Please join us for a discussion with Professor Nevin Reda about her new book, The Al-Baqara Crescendo: Understanding the Qur'an's Style, Narrative Structure, and Running Themes (McGill-Queen's University Press, 2017).
How is the Qurʾan organized? Does its structure convey meaning? Why have holistic approaches emerged as the most important development in modern Qurʾan interpretation?
Professor Reda provides answers to these questions as she introduces a bold new avenue of research: the poetics of Qurʾanic narrative structure. Focusing on Surat al-Baqara, the longest and most challenging of the suras, she unravels the beauty and rationale behind the Qur'an's unusual organization.
Date: Saturday May 20, 2017
Time: 2.00 – 4.00pm
Location: Lower Social Room, Noor Cultural Centre
Admission: $5
Nevin Reda received her PhD from University of Toronto where she also completed a Masters in Biblical Hebrew Language and Literature. She teaches at Emmanuel College of Victoria University in the University of Toronto, where she is Director of Master of Theological Studies and Master of Pastoral Studies, and Assistant Professor of Muslim Studies.
"The al-

Baqara

Crescendo

represents not only a careful and insightful analysis of the sura, but also an aesthetic appreciation of the text. It makes an important and original argument, and represents a substantial contribution to Qurʾanic studies, particularly to the question of the structure and unity of the long Medinan suras, which has been hotly debated." Devin Stewart, Emory University
"The al-

Baqara

Crescendo

provides a sensitive, holistic reading of the text. In addition, it has a feminist dimension, highlighting the Qurʾan's call for people to read the text for themselves and not rely on existing judgments." Raymond Farrin, American University of Kuwait
Print This Post