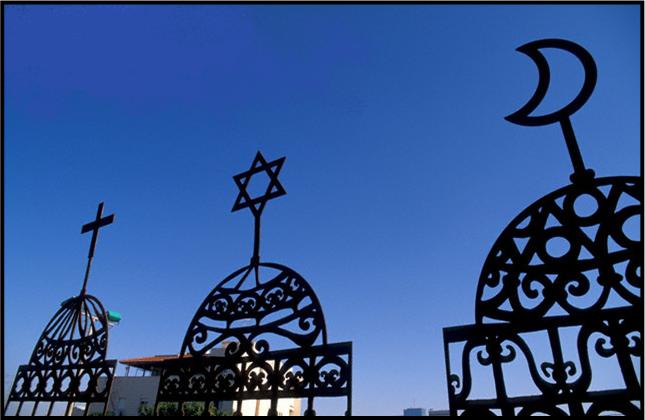 Challenges Facing An Abrahamic Family Reunion: Recovering a Different Past
Rabbi Haim Beliak reflects on JewsOnFirst's work in combating Islamophobia
Date: Wednesday May 13, 2009
Time: 7:00 p.m.
Location: Auditorium, Noor Cultural Centre
Admission: $5
Haim Dov Beliak is the Executive Director of HaMifgash: An On-Going Conversation Among Jewish Intellectuals. The most recent project of HaMifgash is the new website www.HighMarksJustice.org, which focuses on justice projects relating to Muslim-Jewish relations and the conflicts in the Middle East, especially the Palestinian-Israeli conflict. The first original project of this website is a full-length documentary tentatively entitled Tunisia's Jews and Muslim: a Model of Respectful Co-Existence.
In October 2005, Rabbi Beliak and Jane Hunter started JewsOnFirst.org, which confronts the "Christianization" movement's attempt to nullify the First Amendment of the Constitution. JewsOnFirst seeks to provide information, research and suggestions for actions to safeguard democratic freedoms. A focus of JewsOnFirst has been the Christian Zionist movement and its embrace of Islamophobia; their rebuttal to the film Obsession: Radical Islam's War Against the West, entitled "Rebutting Obsession: Historical Facts Topple Film's Premise That Violent Muslim Fundamentalists are Nazis' Heirs, Expose its Fear-mongering," was published on the website in November 2008.
Haim Beliak was born in a displaced persons camp in Munich, Germany and grew up in Mason City, Iowa and Phoenix, Arizona. He served as the chaplain and adjunct professor of Modern Jewish History at the Claremot Colleges from 1975 to 1991. In 1988-90 Haim Beliak was a Jerusalem Fellow in Israel. He is a member of the Progressive Jewish Alliance (PJA) and a board member of the Interfaith Communities United for Justice and Peace (ICUJP).
Photo credit: Hanan Isachar/Godong/Corbis

Print This Post